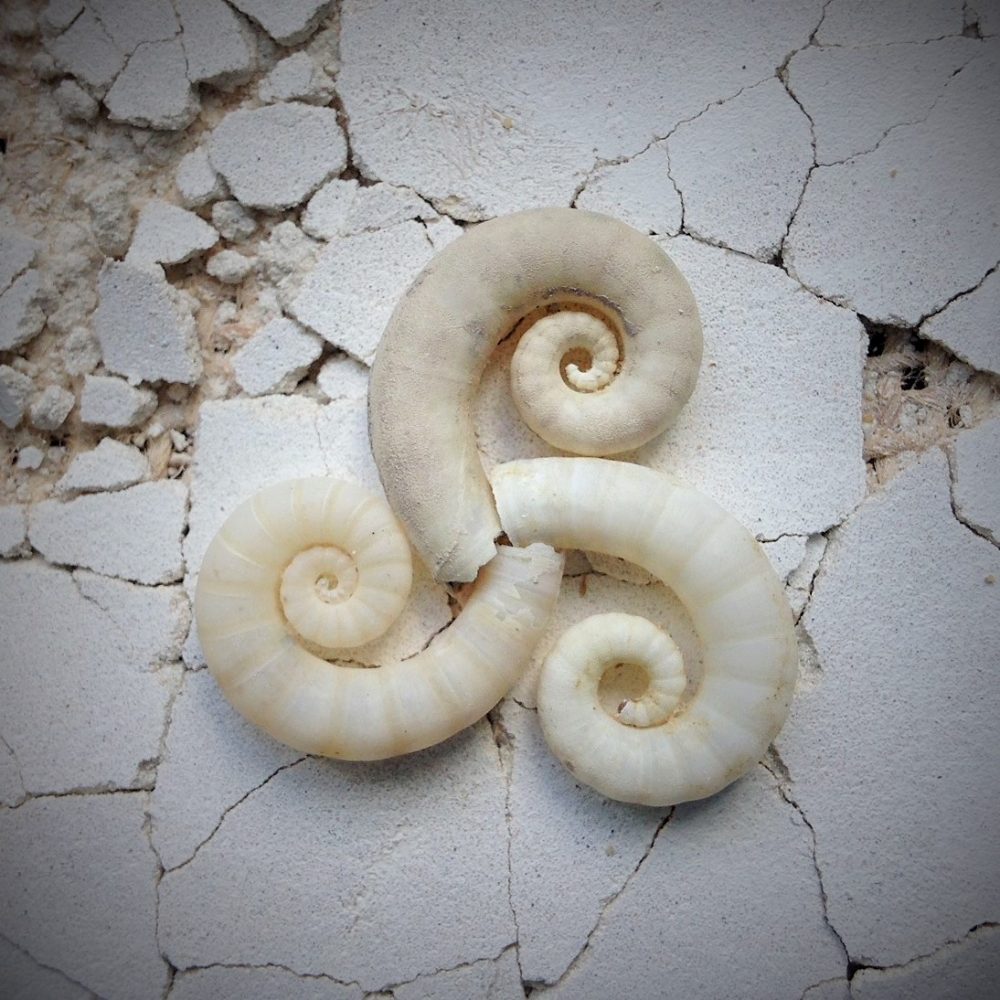 Using materials from and found at Padre Island National Seashore itself – sand, gypsum, pigments referencing area plants, sea hearts, and garbage – a large sculpture with a spiral component is underway.  It will highlight and celebrate the general areas of the landscape (Gulf, Shore, Dunes, Grasslands, Mud Flats, and Laguna Madre).  You can follow along on its progress here, and more images are available on our Instagram and Facebook accounts.
WATCH OUR SHOP FOR THE FINISHED MOTIFS!
YOU CAN HELP THIS PROJECT TO SUCCESSFUL FRUITION!
Motifs 1-12 are appearing below.  Please note that some of these remain in-progress designs that will improve as they are produced for the final piece – we have spent much time gathering, absorbing the landscape, thinking, and experimenting.  One reason for experimentation includes housing fresco inside of plastic, which is obviously not the norm!  We created a bonding layer of gypsum for the lime plaster and "breathing" in the caps so that the frescoes do not crack and pull away from the plastic.