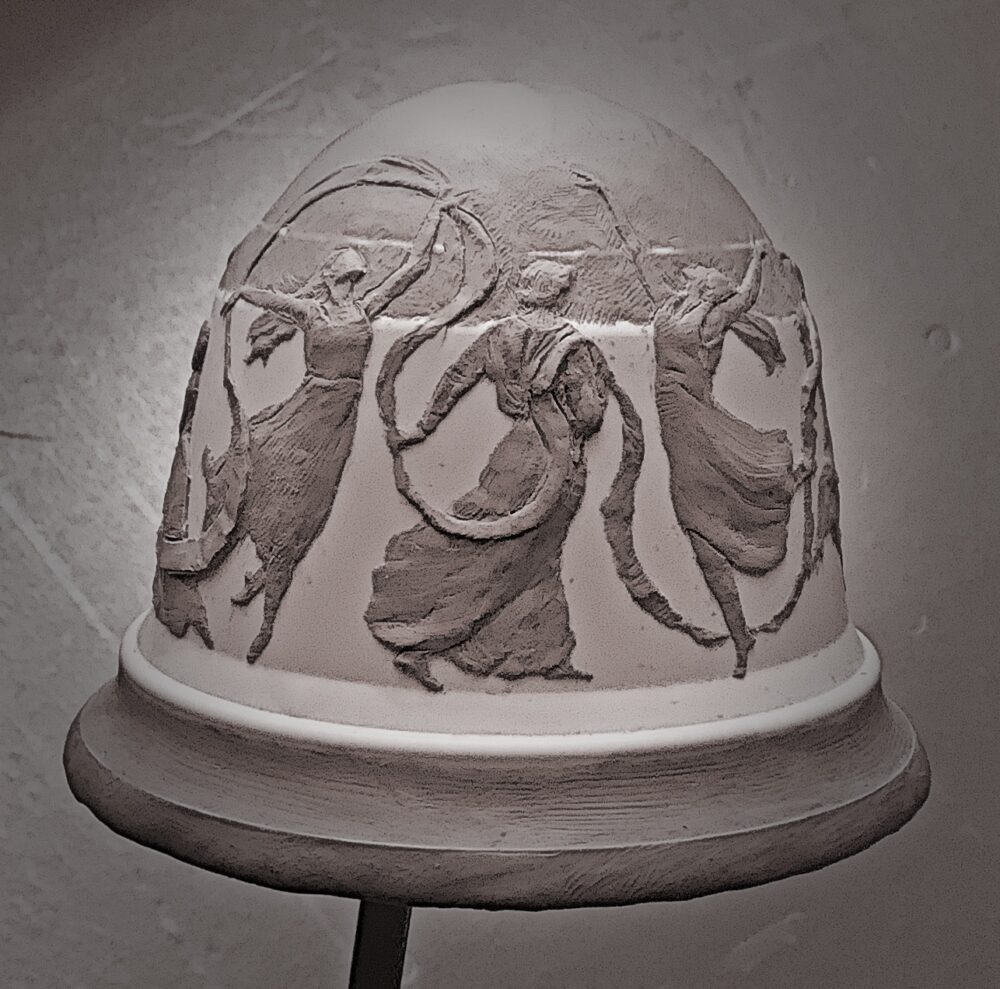 On the ninth day of Christmas, my true love gave to me…
We anticipate production of the Nine Ladies Dancing ornament in 2020, with or without the availability of the prior annual ornaments. Thank you for your understanding. A portion of the proceeds from the last ornament will continue to benefit Annunciation House in El Paso, TX, while a portion of the sale of each Nine Ladies Dancing ornament will benefit Rotary International's Disaster Response Fund.
---
The general placement of the final three figures (above).