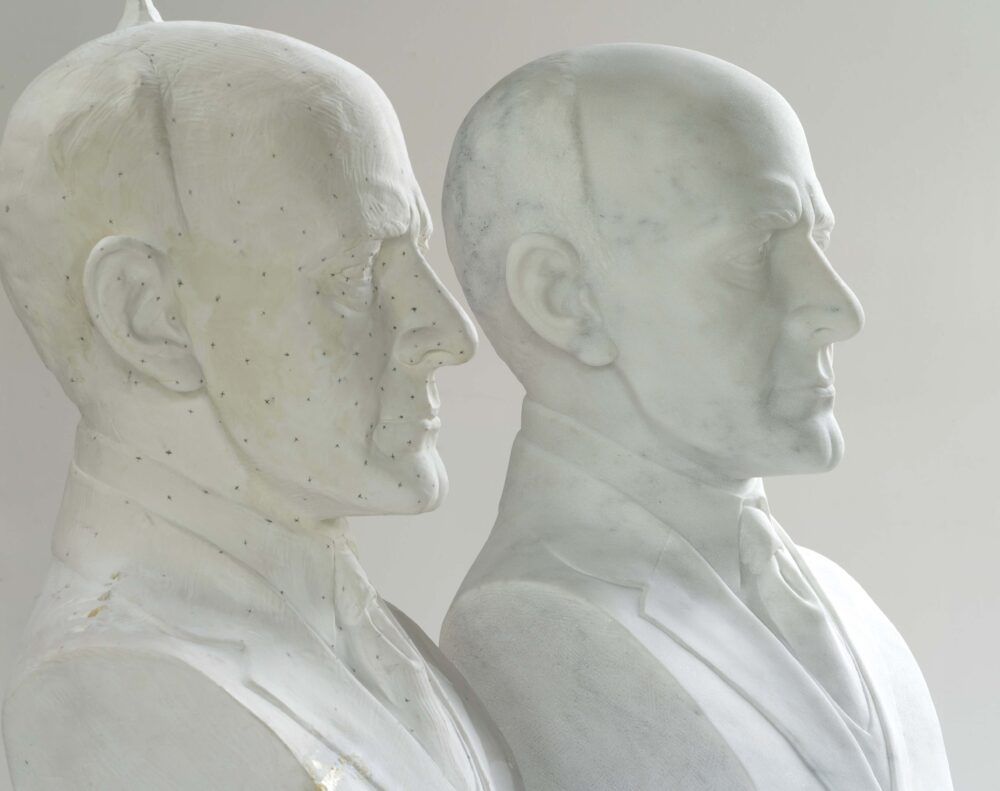 The simplified plaster bust of Harris (on the left) was used to 'point' the marble carving by Evan Morse. Image courtesy of Evan Morse.
Paul Harris Unveiling: 6th October 2020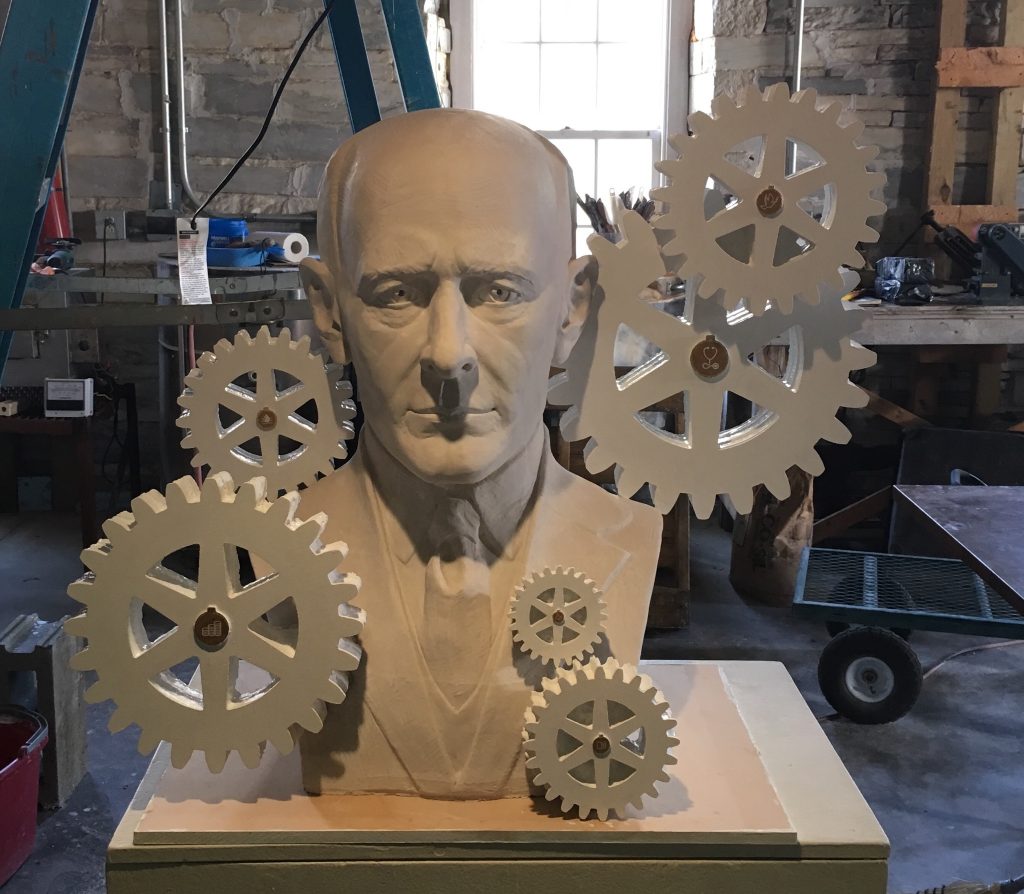 Paul P. Harris founded Rotary International, a humanitarian organization that continues to help millions of people to thrive.  Colleague Evan Morse will be using the plaster cast of my original clay sculpture to carve Mr. Harris's portrait into marble.  This will be the eighth sculpture for the Rutland Sculpture Trail in Rutland, VT.